When you visit your local Porsche dealership be prepared to engage. Staff will talk to you about the total experience. This will invariably include discussing the firm's racing pedigree and performance. In your
mind, you will be able to feel the steering wheel, smell the leather seats, and hear the roar of the engine. This car represents to you an exclusive club and you desire to be part of the privileged few. The brand also added its own private race tracks in several parts of the world for its customers to have exhilarating moments testing various models. Clearly, one does not buy a Porsche simply to go from point A to point B. In practice, you might use this care to commute to work, but this is not the incentive to purchase a piece of automobile and racing history.
Porsche is clearly a brand with authenticity and heritage. The principles shaping the consumer's buying behavior go beyond intention. There is a sense of engagement in fulfilling a dream. It can be to make
a social status statement or a personal style choice. Whatever it is, it is not an unconscious choice. The codifiers are clear: This is who I am, and what I believe in. Ultimately, it can also articulate your sense of
self-worth and your emotional aspirations.
The most important emotional benefit in my view is that a product of this caliber and class expresses itself when the consumer can declare, "It suits my lifestyle."
Lifestyle Brands Matter
Not every brand is a lifestyle brand regardless of whether it strives to portray itself as such. A company can define itself as a lifestyle brand when its products promote more than a product with key benefits and
attributes. Note however that lifestyle branding is more than just promoting "a way of life". It is a product or service that provides consumers with an emotional attachment to the lifestyle of the brand. Think of Ralph Lauren and you can readily see it is not about the clothes. It becomes an attachment like Porsche to an exclusive club in which you can be a member through emotional identification through use of the products in question.
Savvy companies understand these principles and look to keep the customer engaged. By doing so, they clearly forge the sort of long term relationships, which become the envy of their designated sector. Financial benefits clearly follow, but the raison d'être of the firm must back up its promotion for this to work effectively. One reason so many firms want to enter the lifestyle arena is profitability and high profit margins. Established brands can tap economies of scale when they launch new products at a cheaper cost to the firm. Surplus revenue can then be channeled into extensive advertising and promotion costs.
Building a Lifestyle Brand
Generally speaking, a brand that is designed for the lifestyle segment should have more emotional value to consumers. Features, cost, and benefits do play a role but by themselves they would be insignificant. There are companies that become a lifestyle brand by tying their product ranges to a distinctive culture or group. Marketing guru, Seth Godin labels this with the key word as a "tribe". A classic case is Harley Davidson, who sells branded merchandise to customers whether or not they own one of the firm's motorcycles. Other key lifestyle brands include Nike, Wholefoods, Red Bull, Hackett, Hermes, and Louis Vuitton among others.
In the electronics and computer industries, it is uncommon to have lifestyle products. However, Apple has broken this "glass ceiling" by its unconventionality with products which come with its seamless eco-system. Even its ubiquitous white headphones have become a fashion accessory and, some would even argue, a status symbol. The people who follow Apple and its "lifestyle" are clearly all obsessed in a way that the firm intended when it embarked on this well-thought-through strategy.
Lifestyle brands have clearly impacted on luxury brand management. The usual suspects such as BMW, Armani, W Hotels, and Rolex — just to name a few, have fostered commitment and loyalty with their promotional campaigns. These have given consumers an "associate" status with all that is glamorous. Just think of Daniel Craig and James Bond. Sales at Omega thrive on this "Bond engagement".
The methods to reach a target audience require an integrated marketing/communication strategy. They clearly require taking into consideration and harmonizing the following aspects:
• Experiential Marketing;
• Grassroots marketing;
• Promotional tours;
• Sponsorship of lifestyle events;
• Lifestyle marketing on the Web: think Facebook;
• Viral video marketing;
• Social media/networking (blogs, chat rooms & message boards);
• "Interactive" is key;
• Mobile phone media, text messaging & applications.
Not Every Brand Can be a "Lifestyle"
New research from Kellogg at Northwestern finds that the strategy of traditional brands to reposition themselves as a "lifestyle" brand may fail. The reason is not rocket science: they simply fail to "bond" with
their customer base. "The open vistas of lifestyle branding are an illusion," said Alexander Chernev, lead author of the study and Associate Professor of Marketing at Kellogg. "By switching to lifestyle positioning, brands might be trading the traditional in-category competition for even fiercer cross-category competition. Now they have to compete not only with their direct rivals but also with brands from unrelated categories."
The study reveals how brands serve as a means of self-expression along with the limitations of expressing a consumer's identity through brands. Moreover, the study uncovers customers' desire for self-expression through brands is finite.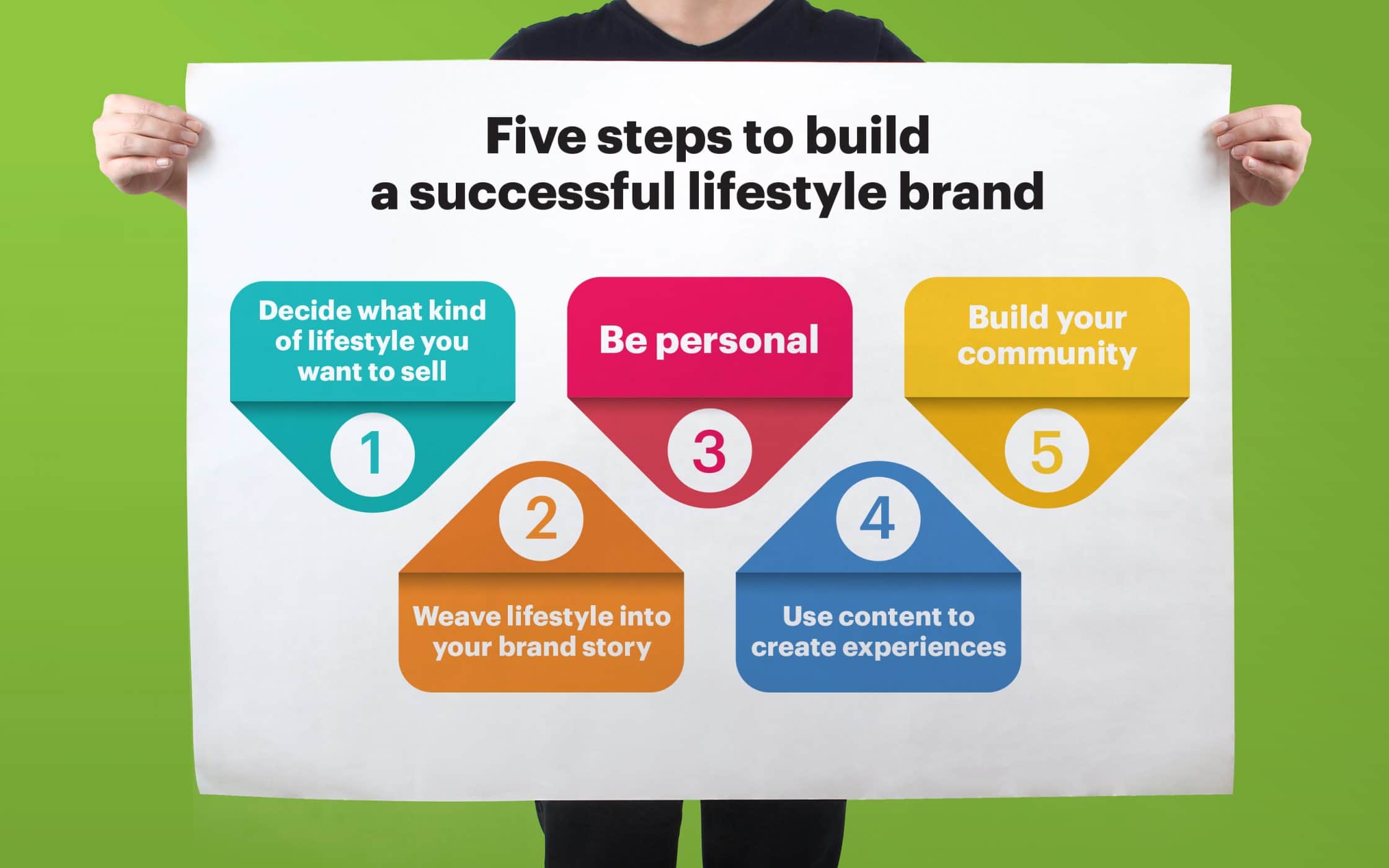 In Perspective
Forward-thinking brands are those which will continue to develop creative ideas and solutions that will allow people to interact with each other and explore, as well as share creative opportunities. Moreover,
those same brands will make it a strategic priority to add pleasure into the lives of their consumers.
To be sure, there are many excellent examples of lifestyle branding. Just examine the "hotel as lifestyle" creator, Ian Schrager. Since the 1970's, as an entrepreneur, Chairman and Chief Executive Officer of
Ian Schrager Company, he has achieved international recognition for concepts that have revolutionized both the entertainment and hospitality industries.
His passionate commitment to the modern lifestyle has been expressed through a series of pioneering concepts:
The hotel is no longer just a place to sleep. It is portrayed as your home away from home. This allows hotels to act like theater. Think of the boutique hotel or "cheap chic", "lobby socializing", the resort, or the spa.
His keen instincts for the mood and feel of popular culture were honed during the 1970s and 1980s, when he and his late business partner, Steve Rubell, created Studio 54 and Palladium. In 1984, they turned their attention to Morgan's Hotel and introduced the concept of "boutique hotel" to the world, which is today one the hottest segments in hospitality.
The goal of a lifestyle brand is to get people to relate to one another through a "concept brand." These brands successfully sell identity, image and status rather than a "product-service" in the traditional meaning of
the term.
If they are successful in capturing their audience, then they become legends in their own right. If you examine the published photographic testament to "Il Pelicano" in Tuscany you will understand perfectly the meaning of the lifestyle branding spirit.
________________________________________________________________________
Request your TWO FREE chapters of this popular book with no obligation.