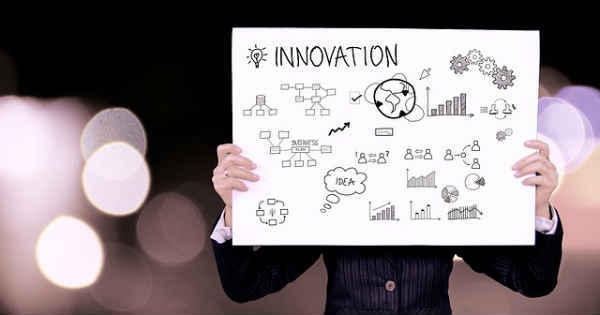 Following three decades of personal business experience in three countries, as well as through constant observation of successful businesses, for products or services to increase the rate of triumph, they should perform at least one of the following:
Solve a problem: Whether for the B2C or B2B market, focus should be on building a "must" have not a nice to have product. Consumers are overwhelmed with a plethora choice on daily basis. Attention spans are getting shorter and only few products are getting noticed. As a result, a product or service should be doing something different and better to succeed by being in demand.
Examples: Amazon simplified online buying and selling. Poo-Pourri solved the stinky bathroom problem, Spanx solved the comfort of leggings.
Also consider inventing any product in the health & wellness sector which diagnosis and prevents any potential diseases such as colon cancer etc., or in the privacy & security domain protecting consumer data on personal devices.
Make lives easier – offer convenience
Examples: The invention of the GPS (replace paper maps), wireless charging (did away with power cords), voice-command devices such as the TV command remote (eliminated having to use a plethora of buttons), smart wireless home (remotely control various factors of the home environment), Blue Apron (a meal experience that customers create with the original recipes and fresh, seasonal ingredients that are included in every box.)
Fintech: "Computer programs and other technology used to support or enable banking and financial services." It is "one of the fastest-growing areas for venture capitalists." According to Forbes,  examples of Fintech-related companies or products include: Payment infrastructure, processing and issuance such as services provided by Square and Stripe; Stock trading apps from TD Ameritrade and Schwab; Alternative lending marketplaces such as LendingClub, and OnDeck.
Also, urban farming — growing commercial ready fresh, sustainable and local vegetables with no pesticides. Examples are La Caverne in Paris, Badia Farms in Dubai or Lufa Farms in Montreal to name a few.
Disrupt an existing well-established business/product/service. Disruptors create a way of doing things which displaces the existing market leaders (a product or service), and eventually replace the original players in their sector.
Consider Uber (taxi industry), Airbnb (hotel space), iRobot (vacuum cleaning chores), Beyond the Meat (looks like and tastes like real meat though plant based).
Sell hope – after using these products and services, lives will be easier, better, and changed somehow.
Examples: Cosmetics, skin enhancement injection services and products such as Botox, financial planning products for a comfortable retirement.
Offer a lifestyle enhancement
Examples: Red Bull ("gives you wings"/vigor), Vans sneakers, Apple products, and recreational lifestyle pharmaceutical products such as Viagra and Cialis.
Provides a social status: Think (authentic) luxury products and services or green products.
Examples: American Express Platinum charge card, Business and First-Class on airlines etc.
Green status products may include the Prius hybrid automobile and the Tesla (ditching the ubiquitous internal combustion engine with its use of fossil fuel).
Offer a better version of an existing (generic) product or service ("Premium") – upper mid-to high price range appealing to discerning/very demanding consumers. This business model seeks a higher profit margin on a lower sales volume. Services and subscription models are a much more sustainable than physical products.
Example: Nestlé has its Nescafé line (various types) of coffee but also offers its top of the line Nespresso line (a separate company division).
Sell niche, exclusive or viral products online:
-Reach an audience with a shared identity regardless of location.
-Exclusivity has its devotees and offers the illusion of scarcity.
-There are several factors that influence the virality of a product and they range from the emotional impact to the visibility that the product delivers.
Examples: Keto(genic) foods, vegan foods, Matcha tea, all natural pet food and/or accessories with a fashion statement, bamboo toothbrushes, yoga/health retreats, specific branded apparel and footwear are just a few good ideas mentioned.
In addition, if choosing to deal strictly with B2B, what is recommended as businesses are:
Act in a capacity of a Consultant or Broker (services, with no inventory to purchase, store and sell) but preferably with unique knowledge and exclusivity respectively;
Be a wholesale supplier of specialized raw materials, parts or ingredients rather than focus on the retail space (CPG or CE domain). Building a brand in the mind of a consumer is a lengthy and costly affair.
In the end…
…with any or several categories of the above recommendations, as an entrepreneur, your product or service  has a great shot at profiting in a competitive market. A contrarian with  innovation tendencies can make a difference. Never think short term and always consider adding value if you want to truly succeed in business.
_____________________________________________________
Request your TWO FREE chapters of this popular book with no obligation.